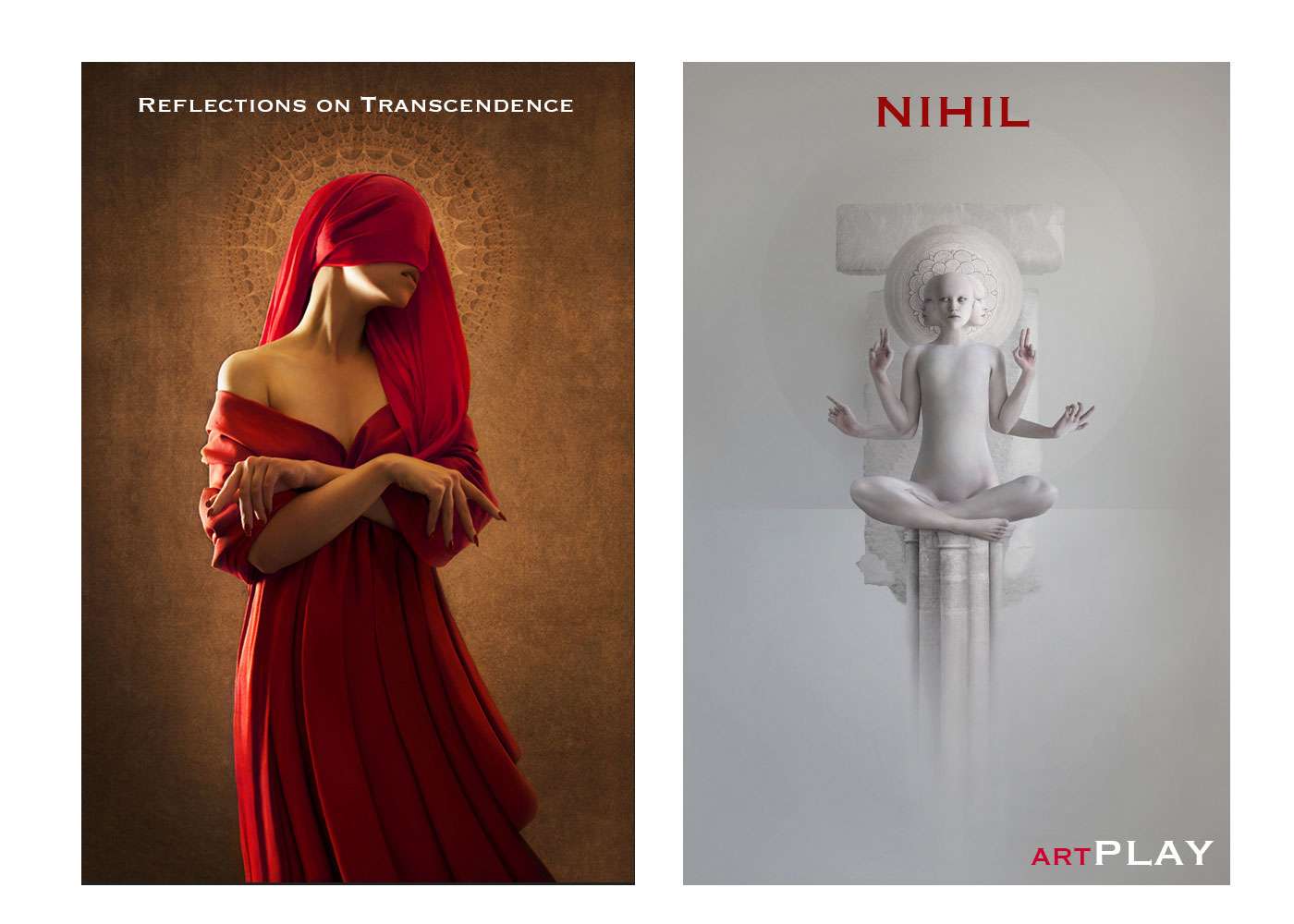 NIHIL is an artist originally from France and now based in Norway. With a book out, many exhibitions and art publications, he is an acclaimed international artist.
His creations are beyond reality, they reflect on that intangible world stimulating the imagination and connecting the viewer to them on a subtle energy level.  Nihils art is deeply mystical, something between a horror story and religious imagery,  portraying new to us superhuman states such as samadhi (the deeper state of consciousness)  and yet they are very real reflecting such human emotions as pain, melancholy and longing.
Inspired by indian and nordic sacred texts, medieval religious art, psychedelic trips and life experiences in hospitals, his work reflects on transcendence, identity and individuality. His images are portraits of modern saints and martyrs losing their humanity to drown in divine serenity. They use the codes of religious art to illustrate the sanctification process through and beyond suffering and sickness.
Nihils art book is sold out and now is being reprinted, you can find out more info on: www.nihil.fr/ventre-artbook.